Open your heart, quiet your mind, renew your spirit
Scroll down to meet Cantor Lisa Levine
About Lisa
Music Store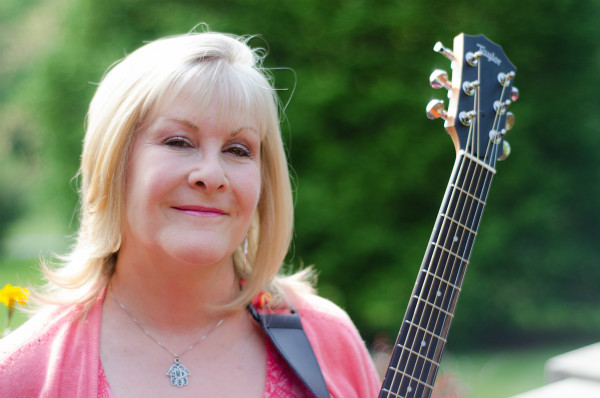 Cantor Lisa Levine is a worship artist, songwriter, ritual artist, recording artist, concert artist and yoga prayer facilitator. She has been building bridges between people of all faith traditions for more than 30 years. Lisa works with youth choirs, teen choirs, adult choirs and bands to create a unique and spiritual weekend of music, movement, chant, meditation and healing.
Shushan Blues - Lyrics
Just in time for Purim, download Shushan Blues. Music and Lyrics by Lisa Levine and Lynn Metrik.
Do you need the sheet music as well? Find it in my Music Store!
Lisa is often featured in Press for her thoughtful articles
Read a few samples of her writings and click below to see the full articles
Israel: My Foundation Of Faith
There are a lot of things we might disagree on when discussing the land of Israel.
Politically, socially and from a human rights perspective I don't always agree with what's going on in the government. I always tend to rely on my relationships with family and friends who live in Israel, delighting in what's happening in their lives and supporting them in every way possible. Our homeland is a complicated and diverse place filled with wonderful sights, food, music, and culture and I'll always be grateful for the strong foundation I have been gifted with my time there. Without my connection to Israel and her people I would not have two of the greatest blessings in my life: career and faith. I grew up in the southern San Juaquin Valley of Bakersfield, California which is an agricultural mecca and the center of the food basket of America. I loved gardening and backpacking and singing and playing guitar. My parents were founders of the Reform congregation there and I got my spark for music and faith from my teacher at camp, the late, great, Debbie Friedman. When I was 16 years old my parents sent me to Israel on the Kibbutz Aliyah summer work program for eight weeks. I lived on Kibbutz Enat near Petach Tikva. I worked weeding cotton fields, cleaning the kitchen, and traveling around the country.
That trip changed my life.
I fell in love with the land, culture, food, and music of Israel and made lifelong friends that summer. While I didn't know Hebrew, my guitar did all the talking and I loved learning and sharing the Israeli and Yiddish folks songs I learned on the Kibbutz and busking folk music in the streets of Jerusalem. After that summer I made regular trips to Israel to visit my family and friends and decided to spend my junior year abroad studying at Hebrew University and the Ruben Academy of Music. My decision to study in Israel was largely motivated by my goal to apply to the Hebrew Union College—School of Sacred Music in New York City and I had to improve my Hebrew proficiency in order to do that.
Yes, There Are Jews in Eastern Uganda
Last summer, I was honored and humbled to meet Mugoya Shadrach Levi, a 29-year-old rabbinic student from Uganda, who was in the U.S. for three weeks to travel and study. Over dinner, Shadrach, as he is known, told my husband and me his story, which both shocked and captivated us.
Shadrach leads the Jewish Congregation of Namutumba, a community of 2,000 members that survives and thrives despite a years'-long famine in Uganda. When I asked him what he wanted for breakfast, he explained that he doesn't usually eat breakfast – just a glass of tea – because the children had to be fed first, and maybe there would be rice or bananas for lunch or dinner.
No running water in the village of more than 11,000 people means the women must walk long distances to fill water jugs and carry them back on their heads, providing a small amount of water to bathe, clean clothes, and quench their thirst from the hot sun. Washing and laundry are done in a tub and cooking is done over an open fire. With very little solar or electric light, study is limited to daylight hours.
This post originally appeared on the blog of ReformJudaism.org.
Want to see more photos and videos?
Cantor Lisa Levine, ordained as Ritual Artist and Rabbinic Pastor through Aleph Alliance for Jewish Renewal, is creating meaningful Jewish Lifecycle Rituals for all occasions.
Learn more about some of the rituals Reb Lisa performs and then contact her to write and create a customized ritual for you!
Contact Cantor Lisa Levine
Call or Email Lisa today!