Open your heart, quiet your mind, renew your spirit
Scroll down to meet Cantor Lisa Levine
About Lisa
Music Store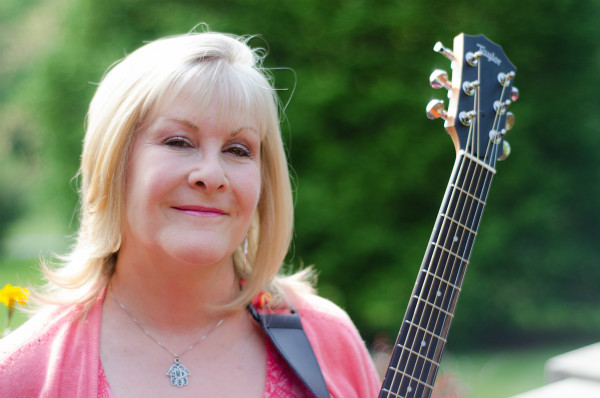 Cantor Lisa Levine is a worship artist, songwriter, ritual artist, recording artist, concert artist and yoga prayer facilitator. She has been building bridges between people of all faith traditions for more than 30 years. Lisa works with youth choirs, teen choirs, adult choirs and bands to create a unique and spiritual weekend of music, movement, chant, meditation and healing.
Lisa is often featured in Press for her thoughtful articles
Read a few samples of her writings and click below to see the full articles
SEDER K'RIAT HATORAH L'SHABBAT
Recently, while celebrating Shabbat at Beit Shalom, the Conservative Synagogue in Havana, Cuba, I was honored with an Aliyah to the Torah. After the Aliyah I moved around the reading table and was asked for my Hebrew name. A Mi Shebeirach was then chanted on my behalf, praying for my well being. After the sixth Aliyah had been chanted, a Mi Shebeirach was recited for a member of the community who was ill and his name inserted into a different healing version of the Mi Shebeirach  This placement  of the Mi Shebeirach after each Aliyah while the Torah is on the reading table is customary in most Orthodox  and Conservative synagogues today.
Mi Shebeirach means "May the One Who Blessed" and names our ancestors Abraham, Isaac and Jacob, the person to be blessed by their Hebrew name, a petition to protect the named person from all agony and anguish from afflictions and disease and ends with a blessing for all their efforts and success amid the people of Israel.
A Healing Journey: First For Me, Now For Others
I first found my voice at a dying woman's bedside during a unit of clinical pastoral education. I had been paged to the neurology ICU for a family struggling to say goodbye to their mother, who was in the final stages of brain cancer. When I asked her daughter to tell me about her mother, I learned that she loved music and had been the choir director and organist in their church for many years.
Instinctively, I asked if I might sing something to help soothe her mother's spirit in this time of need. The first song that came to mind was "Balm in Gilead," a gospel hymn I remembered singing in my high school choir. I spent the next two hours singing and praying with her family, using Jewish and other faiths' musical traditions to help them let go and transition their mother's spirit through a window of love and memory.
Want to see more photos and videos?
Cantor Lisa Levine, ordained as Ritual Artist and Rabbinic Pastor through Aleph Alliance for Jewish Renewal, is creating meaningful Jewish Lifecycle Rituals for all occasions.
Learn more about some of the rituals Reb Lisa performs and then contact her to write and create a customized ritual for you!
Lisa is involved in a variety of amazing events
Here are a few of Lisa's upcoming events, click below to see the full list
Contact Cantor Lisa Levine
Call or Email Lisa today!